Following the Dress Code Incident: The Administration's Next Steps and Student Involvement
Hang on for a minute...we're trying to find some more stories you might like.
When students protested the Edina High School dress code on Sept. 14, Principal Andy Beaton took a smattering of criticism from a collective group of students, parents, and local news outlets. Although his first few weeks as the new EHS principal likely proved to be more of a challenge than he anticipated, Beaton took the criticism in stride, and is now working with the district to make amends after the chaos.
The most relevant question at the moment is perhaps this: will the dress code be modified? The answer seems to be yes. "I can't say what the final outcome will be, but I spoke with Stacy Geier, who does a lot of policy for the district. Policy 504 (the current dress code policy) is up for review," Beaton said.
Geier is the human resources manager for the district; she will be helping Beaton organize a panel of middle school and high school students, parents, and staff who will weigh in on the dress code situation and work with the district to modify the current policy. Geier and Beaton are in the process of recruiting students to sit on the panel, however it is unclear when they will begin to reach out to parents and EHS staff. "The policy hasn't been updated in a few years," Geier said, "And it's general practice for us to review and update policies. We'll be looking at sample policies, as well as the old policy to see if we need to make any changes to Policy 504." The panel will also include a School Board member, who will oversee the discussions and eventually present the updated policy to the Board.
The need to revisit the current dress code policy stems from conversations had between Beaton and several student leaders following the dress code protests. According to Beaton, it was collectively decided that the current dress code was not in alignment with present views. In the eyes of many students, the language was antiquated and targeted female students more so than male students. Beaton agreed. "We need to be thinking about how that language comes across," he said.
In response to several students' calls for a complete scrapping of the dress code, Beaton said that there would most likely never be a situation in which the school did not stay in line with community standards. "I'm not expecting business casual or formal dress," Beaton said. "We want students to be comfortable, but at the same time, appropriate." Beaton acknowledges that styles change and evolve over time, but that it is still important to keep in mind that everyone in the building follows guidelines regarding dress. "I was never interested in going to war with students over the dress code," Beaton said. "That was never my intent."
The dress code panel will likely mend some of the torn relationships between students and administration following the dress code events. Students on the panel will be able to voice their opinions regarding the policy, and will have a large say in what changes are made. Geier estimates that some of the specific language in the policy will be reviewed as per students' request. The panel will most likely begin to meet in the next couple of weeks, their first step being to review the current policy and present a revised copy to the board, who will later discuss a motion for its passing.
"I guarantee that as things change at EHS, students will have questions about those changes," Beaton said. "My hope would be that if students have concerns, that I may have the opportunity to talk with them about it. I learned some things from talking to students last week, and I want to hear about those things because the students have an important point of view to provide." The panel, coupled with Beaton's hope that students will come to him with any concerns, will make way for a strong student-staff relationship in the future.
Congratulations to the 2017 Homecoming Court!
Hang on for a minute...we're trying to find some more stories you might like.
Protests against Administration and Dress Code Policy Erupt at High School
Hang on for a minute...we're trying to find some more stories you might like.
After a year of conflict, Edina High School students seem to have found a common cause behind which to rally. On Wednesday, September 13, a school wide protest was organized in response to what was perceived to be a stark and sudden change of the school's implementation of its dress code. The protest was organized by students almost entirely through the use of social media, specifically on students' Snapchat stories (outlets for images which disappear after 24 hours), and "Finstagrams" (private Instagram accounts where users can feel free to post whatever they want, only visible to close friends). What was the intended result of the protest, and how did it inspire students to so passionately express their opinions on the issue?
What started as indignation over the dress coding of two female students quickly escalated into a fervent student movement, and led to a deeper discussion and re-evaluation of district policy and the administration's relationship with the student body.
First Day of School Pep Fests 2017
Hang on for a minute...we're trying to find some more stories you might like.
Check out some highlights from the first day of school pep fests. Welcome to the new EHS sophomores and freshmen!
James Sewell Ballet Collaborates with EHS students
Hang on for a minute...we're trying to find some more stories you might like.
Over the past two weekends, members of the Edina High School band played in the pit for James Sewell Ballet Company, a very popular ballet company. James Sewell is a choreographer from Minnesota whose performances combine modern dance with classical ballet. In Spring of 2015, Sewell called EHS band director Paul Kile about getting a sousaphone for the cover of his ballet, Band It. Gladly offering one to Sewell, Mr. Kile then asked if he uses a pre-recorded track, or a live band. When he told him that he uses a pre-recorded track, Mr. Kile asked Sewell if he would like to use his band for a pit. After discussing the details, they decided that Mr. Kile would let his band members sign up for a once in a lifetime opportunity.
Zephyrus: How many pieces did you play for him and what were they?
Paul Kile: We played eight different pieces for the 'Band It' portion of the ballet.
Zephyrus: How did you determine who would play in the pit?
P.K.: I basically asked for volunteers. I laid out the performance schedule and then I started asking who might be interested. I also I went and tapped kids on the shoulder and said I'd really like you to do this, because I was also trying to pay attention to the instrumentation that I needed.
Zephyrus: What is some background on the ballet your band played in?
P.K.: James Sewell used to sit on the board of the American Composers Forum. About 15 years ago they started to commission young composers to write for young high school bands. When James was on that committee, he thought "I really should choreograph some ballet to fit these pieces because they are really cool." When I got his phone call to borrow some equipment, that's when the conversation started. I asked him, "well what are you doing for music?" and he replied "well, we'll probably just use some recordings." When he said that I immediately said "If you're going to use some recordings, I'll be happy to play for you."
Zephyrus: What do you think your students have gained through this experience?
P.K.: first of all, I think that at the high school and at the district we really value partnership, real world experiences and collaboration and I think this really did it. It wasn't just a concealed feel of the classroom where we ask students to play the stock and bonds game with pretend money, this was real. There are people that paid big dollars for these tickets, such as Target Corporation, so I think the pressure of what it's like to be a live performer was real for the students. They had to deliver; we couldn't just go in there and just blow it off like it was a band concert for our moms and dads. I also think the collaboration experience was really good because we couldn't go in there and just do our own thing. We had to work with the ballet dancers – if they said "that tempo is too fast!" Well then we have to go slower. We had to adhere to it, and the pit was also small enough that I feel like the students really knew that independently "I have to deliver. Every pass I throw has to be a touchdown." I think that this helped raise all of their level of playing individually, but we got to do that together and have fun. Another element is that they got to do it at the Cowles Center, live, and in the pit they were paid professionals. It was a real brush of what it was like to be a professional musician even though most of them were doing it for the fun and the experience. Finally, I think that the exposure to the ballet was great for them, because some of these kids had never really seen ballet before. James Sewell is not a modern dance company, it's real classical ballet.   
        The EHS band playing as a part of James Sewell Ballet was them backing up their statement to go out and show other people what music is like here at Edina.
Homecoming Bonfire Recap
Hang on for a minute...we're trying to find some more stories you might like.
The Homecoming Bonfire is always a highlight of Homecoming week for many Edina High School Students.
There was a competitive game of Powderpuff Football before the festivities began. The championship game was between Tommy's Angels (the Girls' Varsity Soccer Team) and The Notorious B16. The game was close, but The Notorious B16 pulled out a win with a score of 7-0.
The air was buzzing with energy and the fire roared near the performance stage. Students enjoyed s'mores while listening to their classmates perform. Each performance was received with cheers and applause. This year there were seven performances. First, sophomore Josh Felton rapped, then seniors Dan James and Kjell Redpath sang a few heartwarming tunes. Seniors Cole Harris, Kjell Redpath, Erik Lindquist, Natalie Ringham, Gretchen Miller, Irene Brassil, and Allie Hogan reunited and performed Pompeii and and a mashup of the song Cool Kids and Riptide. Junior Anna Lehman and senior Lexie Michel followed and then senior Dylan Young led the band On the Air. The high energy continued as Marco Demello DJ'd to end the night.
"The Pompeii group harmonized really well and Cole Harris's solo was outstanding," said senior Shannon Tabor. Senior Claire Petersen appreciated the hype and summed up the bonfire in two words "on fire." While most had a good time, senior Regina Fricton was knocked down flat on her face while she was in the mosh pit. Despite the injury, Fricton has nothing but positives to report. "Even though I got hurt, the bonfire was still super fun."
Quiz: Who Is Your Senior Crush?
Hang on for a minute...we're trying to find some more stories you might like.
Five Activities To Do During Winter Break
Hang on for a minute...we're trying to find some more stories you might like.
The Twin Cities is a bustling metropolitan area with many activities to keep everyone entertained during winter break.
1. Holidazzle
The revamped Holidazzle is located along Nicollet Mall between 10th and 12th streets, and is open everyday until Dec. 24th. The Holidazzle Village featuring the Minneapolis Holiday Market features music, reindeer, ice skating, and other special events according to the date. The Minneapolis Holiday Market on Peavey Plaza is where one may enjoy shopping and eating. This event is perfect for the days off this winter break!
2. Theodore Wirth Park
Theodore Wirth Park is located west of downtown Minneapolis, and includes a snowboard park, cross country skiing trails, snowshoeing, and tubing with equipment rental provided. All these activities make for a great day of adventure!
3. Minnehaha Falls Park
Minnehaha Falls is located at the intersection of Hiawatha Avenue and Minnehaha Parkway. It is 193 acres of magical scenery, hiking trails and a 53-foot waterfall. It is a great activity if you want to take in Minnesota's winter wonders, and spend time outdoors.
4. Macy's 8th Floor Holiday Display
Macy's 8th floor holiday display is located at the Macy's in downtown Minneapolis on 7th Street and Nicollet Mall. It is open daily until Dec. 24th. The display has the theme "A Day in the Life of an Elf", and as you walk through, puppets act as elves preparing for Christmas. Santa is available for pictures, and there is a bake and toy shop as well. This activity is guaranteed to get you in the holiday spirit!
5. Ice Skating at Centennial Lakes
Centennial Lakes Park has an ice skating rink spread out over three main ponds connected by canals that are lit up to give skaters a unique experience. A cozy warming house sells concessions and rents out skates and ice sleds.
Trail of Terror Review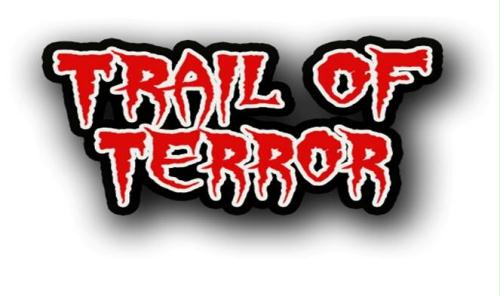 Hang on for a minute...we're trying to find some more stories you might like.
As a horror movie junkie, and fan of haunted houses, I finally checked out Trail of Terror. If I had to rate it, it would be about a solid four out of ten. In comparison to Valleyscare, it was much better, but it had its pros and cons.
The location was far more ideal than Valleyscare. It was isolated, as you had to drive five minutes on a dirt trail to arrive, and the whole operation was surrounded by woods. To my surprise, Trail of Terror was more than just the haunted trail walk. It ended up being somewhat of a mini-festival. Upon entering you could see that there were two main haunted houses: Hotel 666, and the Trail of Terror itself. On top of that there were bean bag tosses, a mini-bazaar, and countless bars. The price for admission was surprisingly expensive.
If smoke bothers you, don't go because about 70% of the people there were smoking, and I had to wash my clothes just to get the smell off.
There was also karaoke, albeit mostly monopolized by 12 year olds, but karaoke nonetheless. In fact, one of my favorite moments of the night was watching a group of 12-year-old boys attempt to sing "Real Slim Shady", only managing to know the first word of each sentence followed by a chorus of attempted singing and mumbling. The MC himself announced, "I always tell kids to stay in school, and especially when you can't read like these kids I hope that's true."
Hotel 666 is the indoor haunted house. The only way I could possibly describe it is all of the haunted houses at Valleyscare combined into one long continuous haunted house. Unlike the state fair haunted house or your average haunted house, Hotel 666 lasted for a long time. Room after room showed up, the constant corners and turns you made while walking completely disoriented you to how close you were to the end. The actors were good, but there was a low actor density throughout the house.
Another complaint I had was the excessive strobe light use. It seemed that almost every other room had strobe lights, which instead of adding to the fear factor gave me a headache. It was far better than the average haunted house, but there were many areas they could have improved, such as suspenseful music to add to the atmosphere. Another suggestion would be more surprising hiding spots, as there were a lot of places in which actors could have easily jumped out of the walls or out of the dark, but unfortunately did not.
The Trail of Terror itself was a lot better than the haunted house. It felt more realistic being isolated in the middle of the woods at night. While I will not give away the hiding spots of the actors, they were far more creative and surprising. The Trail of Terror itself was a long walk in the woods, dimly lit with actors wandering about. Not as long as Hotel 666, but still longer than the average haunted house. Also, the lack of strobe lights made it far more pleasant. It actually felt as if you were wandering around in the woods alone, and felt as if you were simulating a horror movie yourself. Not sure if it's worth the admission but it was better than Valleyscare, and the admission is less.
Overall, it wasn't as thrilling as I thought it would be, but comparatively Trail of Terror surpassed all of my past haunted house experiences. I did not regret going, but there's not much more than two hours of things to do. If you are scared by the State Fair or Valleyfair, I would recommend this as a step up, but don't forget to bring some Advil for the strobe lights.